"I'm tired of worrying about WordPress security and updates!"
If this sounds like you then you are in the right place. We all know how important it is to maintain the latest versions of WordPress, WordPress plugins and website backups.
Your Low-cost WordPress Support Plan
What is HackGuard Service?
Our HackGuard service is not automated.
Based in San Diego, California, we provide a personalized WordPress management and security services experience for just pennies a day. Call Jim Walker (619) 479-6637 for more details.
"Who can help me prevent my website from being hacked?"
WordPress Anti-Hacker insurance is included with HackGuard service!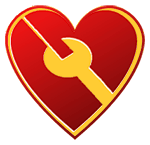 "What if my website is hacked?"
HackRepair.com will repair your hacked website free of charge.
The videos below are from actual HackRepair.com and HackGuard.com clients.
Questions About Our Managed WordPress Security, Monitoring and Update Management Service?


Please call me for personalized service, Jim Walker, (619) 479-6637, located in San Diego, California.
For all of you who has a website, or planning to have a website, I really really really recommend my friend Jim hosting/security monitoring service at TVCNet.com Web Site Hosting Service and HackRepair.com. Not only do I get an amazing service and fast support from him as far as hosting, but I love his security monitoring service.
He is always on top of everything, and if it wasn't for him I would still be dealing with all the technical bs that I don't like dealing with.
Not sure if you guys know but few years ago my site got hacked and the hacker posted a Penis Enlargement post and advertising o_0, seriously not a fun thing to wake-to in the morning to. Back then I was with a different hosting company, thats how I found Jim, he cleared up my website very fast and kept in touch the whole time letting me know what's going on.
Now, he just emailed me that someone is trying to hack my log-in page continuously, but because Jim is monitoring the shit out of it, I can sleep like a baby :)))) Thank you Jim!!!