"I'm tired of worrying about WordPress security and updates."
If this sounds like you then you are in the right place. We all know how important it is to maintain the latest versions of WordPress, WordPress plugins and website backups.
What is HackGuard Service?
Our HackGuard service is not automated. We provide personalized WordPress management and security services for just pennies a month.
We will "visually" monitor your website for malware and required updates.
We will monitor your website for file changes and notify you if we see anything suspicious.
- Manage WordPress updates.
- Manage WordPress plugin updates.
- And manage the general health of your WordPress website.
We will maintain backups of both your database and website files to the cloud.
The backing up of your website "offsite" allows us to recover damaged files and even move your site if your hosting account fails.

If your site is compromised we'll repair it free of extra charges (a $200+ value)!
WordPress security is our business. Our goal is to secure your website against random bots and malicious hackers.
"Who can help me prevent my website from being hacked?"
HackGuard.com provides proactive Monitoring, Managing, Backup services and Security for your WordPress website, 24/7, 365 days a year, money back guaranteed.
Protect your future:
WordPress Anti-Hacker insurance included!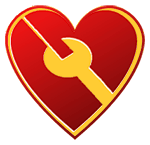 "What if my website is hacked?"
HackRepair.com will repair your hacked website free of charge.
Questions About Our Managed WordPress Security, Monitoring and Update Management Service?


Please call me for personalized service, Jim Walker, (619) 479-6637, located in San Diego, California.
I was very satisfied with the web migration service by Hackrepair.com. Jim answered the phone when I called in the late afternoon and I was able to have my database uploaded to the new website by morning. Jim also provided me with extra information so that I could see why I was having problems transferring the database myself. It was easy to reach someone by email or phone, and my emails were answered very quickly. I would definitely use this service again.